Luz from Colombia shares her resolutions for 2014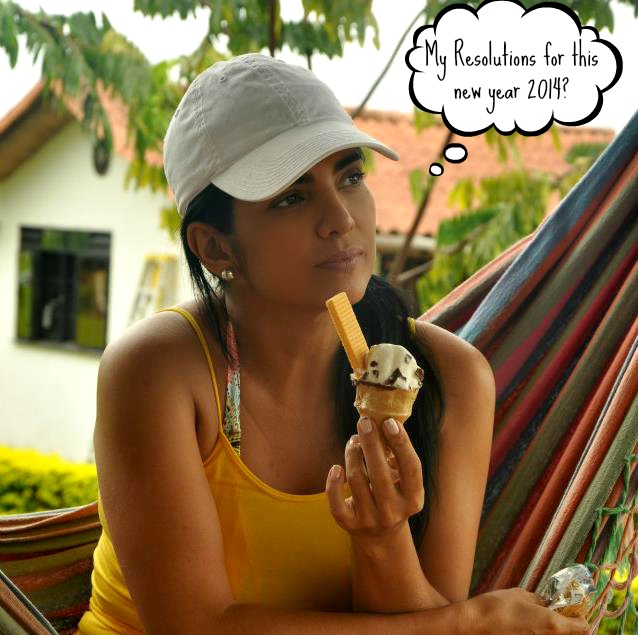 I have been divorced for 8 years now. Hopefully this year is the one that I find my better half and I will stop deleting potential matches based on their photo alone.
I write list of what I want to do for the new year. Believe or not I'm 41 and this is an opportunity to begin again, to recharge and consider new targets. It is also time to acknowledge that, despite everything, I continue to grow together with my kids, as a family and as individuals.
Thank God for my blessings
Thank God for the blessings he gives me and my family and  create a picture in my mind of the kind of guy I think I need.
Regular Exercise
I want to continue my exercise discipline, which involves going to the gym 3 times a week. Isn't this the ultimate resolution?? In truth, I have been pretty good about working out regularly this whole year  I need it both to stay in shape, and to manage my high energy levels and sleep more. You'll be less stressed, less sick, and less grouchy in this New Year.
Spend more time with family
Spending more time with my love ones and visiting beautiful places with them.  I tend to be happier when we feel connected to our nearest and dearest.
Do you frequently feel isolated or lonely? Make a resolution to routinely reach out to others.
Make more Home cooked meals
Cook more meals at home.  I love try new dishes every week.  I try to learn how to  prepare different international food and sometimes I like to surprise my kids.
Be positive and smile more
smile more and give a compliment or  just a tiny act of kindness to someone that you don't know or love and  spend more time at home to relax.
Always eat healthy
Eating healthy is the key for a good mood.
See the world
traveling more!!! Last year I went to Mexico, Puerto Rico and Miami, I love those places. But, I would like to explore more of the US and Europe.
Be Productive
Focus at work and be more productive in everything I do.
So, what are your New Year's resolutions? please comment.
check my profile.
http://www.micasadeamor.com/w/members/?pid=3&mem_id=64&pagetitle=view_profile