10 Reasons to Visit Colombia Now

1. The People are Insanely Friendly and Beautiful
The Colombian people are some of the friendliest on earth. They are proud of their country and eager to share it with you. Everywhere you go, strangers will go out of their way to ensure that you are enjoying yourself.
The people are also b-e-a-u-t-i-f-u-l. To give you an idea what I'm talking about, Sofia Vergara was discovered on a beach in Colombia. 'Nuff said.
2. Colombian Spanish is Perfect for Language Learners
If you are looking for somewhere to work on your Spanish, look no further than Colombia. Colombians are known to speak with a neutral accent that is clear and easy to understand. They are also patient and encouraging of those trying to learn.
3. The Natural Scenery is Gorgeous and Diverse
Whether you're after beaches, mountains, rainforests, plains, or desert, Colombia's got it.
From breathtaking coastlines to sky-high wax palm trees, you will not want for picture-perfect vistas. It is also the only South American country with coasts in both the Pacific and Atlantic oceans.
4. The Flora and Fauna are Second to None (well, only to one)
Colombia is the second most bio-diverse country in the world, after Brazil, and the most bio-diverse per square meter. It boasts over 1,700 species of birds, 3,000 species of butterflies, and 130,000 species of plants, including 3,500 different species of orchids alone!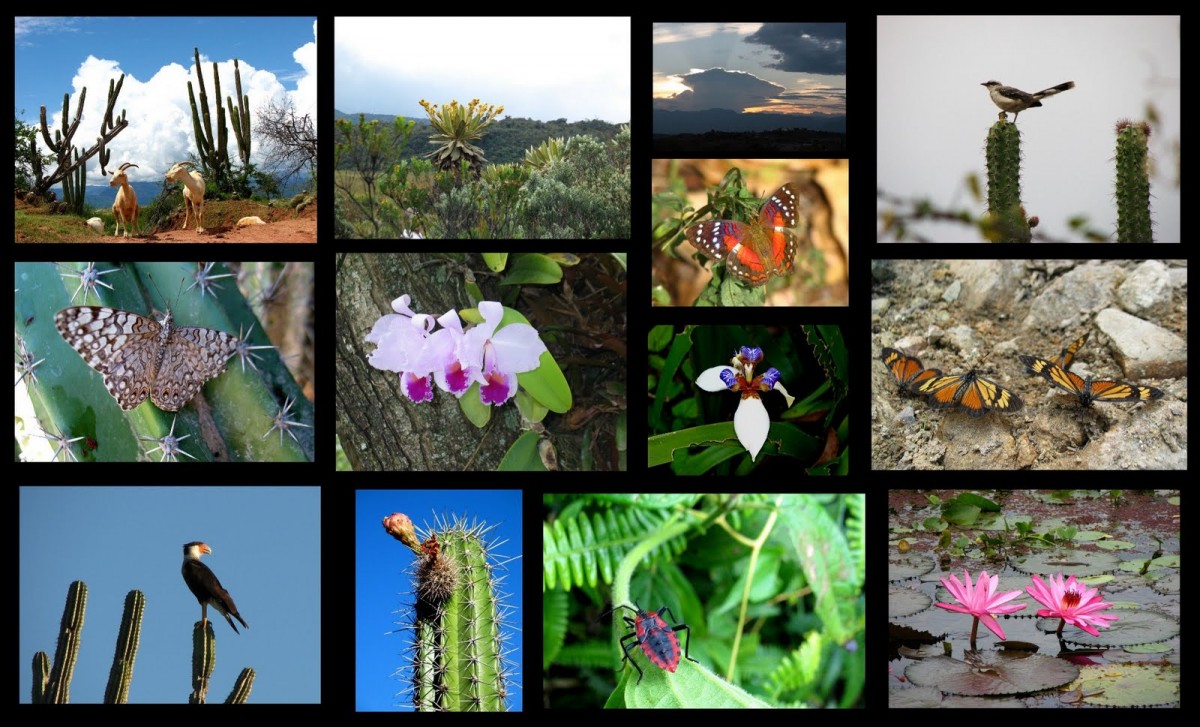 5. It Has a Rich History and Vibrant Culture
When hearing Colombia, many people only think of Pablo Escobar and the accompanying drug lore.
But the rest of Colombian history is more interesting than its recent infamy, which you, too, will attest to after trekking to the ancient "Lost City" or wandering the colonial streets of Cartagena.
Explore more of Colombia's unique culture through the famed literary works of Gabriel García Márquez and the amazingly chubby artistry of Fernando Botero.
6. Deliciously Fresh Fruit and Coffee
From pineapples to bananas to guanábanas, Colombian fruit is abundant, cheap, and delectable. Colombia is also the world's second biggest exporter of coffee, and a visit to a coffee farm is a must. (Though, fair warning: regular coffee won't ever taste as good!)
7. A Paradise for Adventure and Outdoor Lovers
If it's adventure you're seeking, Colombia has you covered. Scuba diving, paragliding, jungle trekking, hiking, and horseback riding are just some of the many adrenaline-pumping activities on offer.
8. The Nightlife is Jumping
Colombia has got it going on. Dance the night away to throbbing Latin beats in one of Cali's famed salsa clubs, or rub shoulders with the young and beautiful in medellin.
Clubbing not your thing?
Then sip a few beers while playing the traditional Colombian game tejo, where you throw a metal disc at a packet filled with gunpowder in hopes that it will explode. (Yes, it is as awesome as it sounds.)
9. It's a Great Budget Destination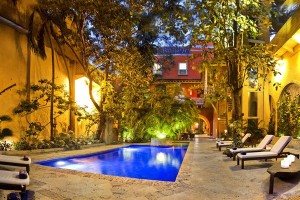 Colombia is pretty cheap. Hostels average  from a hostal $10 US to a nice hotel 40 per night, and meals are usually only a few dollars.
Plus, from the United States, the discount airline Spirit Airlines flies to many Colombian cities. If flying from other countries, look at flights to Medellin and Cali, as they are sometimes cheaper than Bogota.
Colombia is also a great starting point for adventures into South or Central America, as it is easy to reach Panama by sailboat and Ecuador by bus.
10. It's a Hidden Gem…for now
Travelers are always searching for "off the beaten path" and more "authentic" experiences.
Due to lingering concerns about its safety, Colombia is less visited than other South American countries. In many small towns, you may be one of the only gringos.
Because they are trying so hard to shed this reputation and woo tourists, it seems as though most Colombians go out of their way to look after visitors.
This leads to more interactions with the wonderful locals, and more insights into the real Colombia.
Go, and go soon. Colombia and its many wonders won't disappoint!